MECCA x NGV Women in Design Commission: Tatiana Bilbao
NGV International | 6 October 2022 – 29 January 2023
6 October 2022: The inaugural MECCA x NGV Women in Design Commission, opening today, unveils a large- scale installation by world-leading Mexican architect Tatiana Bilbao exploring the concept of clothing as a symbol of protection, and the associated practices of domestic labour, gender and community.
The MECCA x NGV Women in Design Commission is a major five-year series that, each year, invites an international female designer or architect to create new and significant work for the NGV Collection.
The first and only initiative of its kind in Australia, the Commission will create an annual platform for the presentation of topical, world-premiere works that amplify the contribution of female designers and architects in shaping our world.
Titled La ropa sucia se lava en casa (Dirty clothes are washed at home), 2022, the installation draws on the notion of clothing as a symbol of protection for the body and the associated labour of caring for garments as an act of self-care.
Central to the installation is a basin-like structure inspired by the Lavadero of Huichapan, a historical communal laundry located in the town of Huichapan, Hildalgo in Mexico. The construction of the lavadero dates back to the 18th century and was built for the local community to access the natural spring water. The communal structure represents a bygone practice of laundering clothing in public spaces and the social bonds formed among communities through this act.
Symbolising the age-old and cross-cultural practice of washing clothes, the installation is draped with large patchwork quilts, each comprising textiles and clothing donated and sewn together by people in Berlin, Mexico City and Melbourne, who participated in workshops delivered by Tatiana Bilbao Estudio in the making of the work.
Wall drawings and mixed-media collages depict communal laundries and washhouses from around the world and throughout history, creating a collective memory of the diverse social interactions that laundry spaces have enabled in societies, where the associated labour often goes unrecognised.
The commission is a physical expression of Bilbao's aim to free architecture from the conventions of the 20th century and to propose a new trajectory that is focused on community, sustainability and ethics.
Regarded as one of Mexico's leading architects working today, Bilbaofounded Tatiana Bilbao Estudio in Mexico City in 2004 with the aim of conducting architectural design work from a position of social and ecological responsibility. Her work is known for challenging historical conventions, often rearticulating spaces so that they are more people-orientated and inclusive.
Tatiana Bilbao said: 'I am deeply honoured and grateful to have been chosen for the Women in Design Commission by the NGV and MECCA. The Commission is contributing, in many ways, to advance the discourse of the importance of opening channels for people who have been left out of opportunities.'
​​
​Tony Ellwood AM, Director, NGV, said: 'The ongoing Women in Design Commission will highlight the ground-breaking work of women in this field from Australia and around the world, as well as strengthening the NGV Collection for future generations. We are grateful to MECCA for their visionary support of this Australian-first initiative and commend their continued mission to elevate and empower women in the creative industries".
​
​'Tatiana Bilbao's is a compelling voice from outside of the traditional canon of architecture, offering a unique perspective on both its history and its future. A woman from North America, an advocate, and a spokesperson for change, Bilbao creates work that is as intellectually rigorous as it is visually dynamic,' said Ellwood.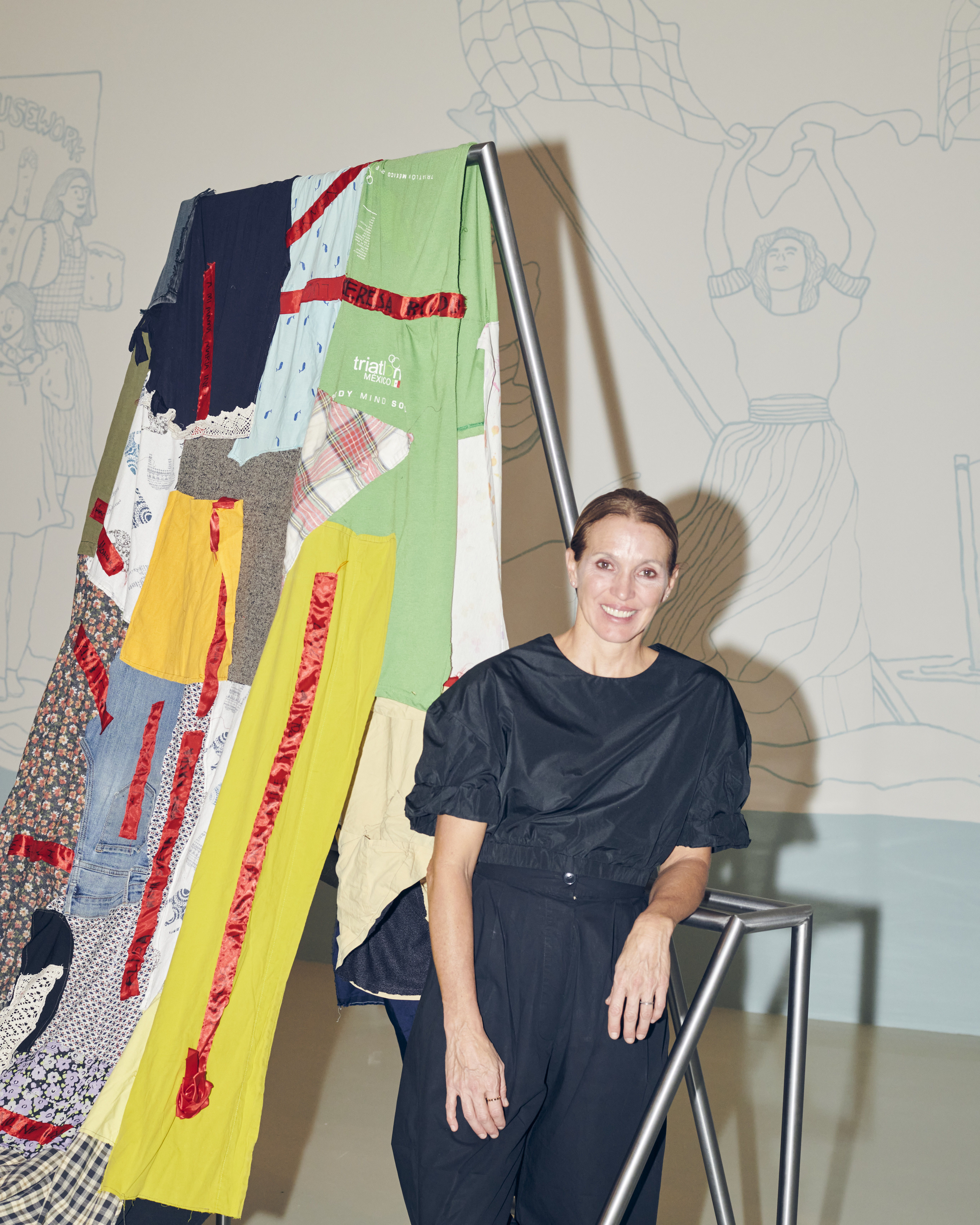 The MECCA x NGV Women in Design commission series is enabled by a significant contribution from MECCA Brands through its social change program, M-POWER, which champions equality and opportunity for women and girls. This is MECCA's single largest commitment to an Australian cultural institution and exponentially expands the NGV's longstanding partnership with the brand. ​
​​
​Jo Horgan, founder and co-CEO, MECCA Brands, said: 'At the beating heart of MECCA is our mission to champion equality and opportunity for women and girls'.
​​
​"Over the past six years, our longstanding partnership with NGV has elevated and empowered a group of incredible female artists and at the same time created broader awareness of the underrepresentation of women in the arts, a historic imbalance we are passionately committed to addressing. I am so incredibly thrilled that this MECCA x NGV Women in Design Commission will spotlight the creative minds, and extraordinary contribution of women in the design space. Tatiana Bilbao is a global innovator whose work sets a benchmark for sustainability, ethics and community. Collaborating with her for the inaugural commission is truly so special,' said Horgan.
The 2022 MECCA x NGV Women in Design Commission: Tatiana Bilbao will be on display from 6 October 2022 – 29 January 2023 at NGV International, St Kilda Road, Melbourne. Free entry. Further information is available via the NGV website: ngv.vic.gov.au/exhibition/mecca-x-ngv-women-in-design-commission
Tatiana Bilbao will present a keynote lecture at NGV International on Wednesday 5 October offering visitors the opportunity to learn about the socially driven philosophy behind Tatiana Bilbao Estudio and her approach to the Commission.
---
About MECCA x NGV Women in Design Commission
The MECCA x NGV Women in Design Commission is a major five-year series that, each year, invites an internationally renowned female designer or architect to create new and significant work for the NGV Collection. Commissioned designers and architects will be revealed annually at an event coinciding with International Women's Day in March, with the final work being revealed by year's end. The partnership will culminate in a major exhibition to showcase the five bodies of work and the remarkable collection outcome.
The series contributes to the NGV's rich and diverse collection of contemporary design and architecture, which includes internationally significant works by Patricia Urquiola, nendo, Faye Toogood, Formafantasma, Neri Oxman, Teamlab, and Estudio Campana. Since establishing a department of contemporary design and architecture in 2015, the NGV has actively commissioned and collected work by underrepresented designers and architects of diverse backgrounds, genders and geographies.
MECCA's support will help to strengthen the NGV's collection of contemporary design works by women, creating a legacy and advancing the NGV's ongoing efforts towards redressing the historical gender imbalance across its collection.
About Tatiana Bilbao
Prior to founding her firm Tatiana Bilbao Estudio in 2004, Bilbao was an advisor in the Ministry of Development and Housing of the Government of the Federal District of Mexico City. Her architectural work was presented at the Venice Architecture Biennale in 2018 and is held in the permanent collections of the Centre Pompidou, Paris and the Art Institute of Chicago. Tatiana Bilbao has worked across institutional, domestic, and low-cost social housing, urban planning and landscape design. Her collaborations with other architects, artists, communities and business professionals continue to enrich the cultural and built landscape of Mexico.